Wednesday, September 30, 2009
I love this Die in a Fire tee! Perfect for D&D fans!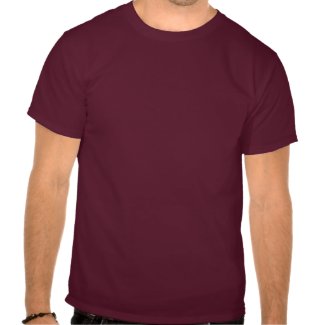 Die In A Fire (D.I.A.F)
by
eclosis
Design
customized shirts
on zazzle.com
Posted by Geekicorn at 12:58 PM 0 comments  
Labels: D and D tshirt, d20, d20 dice, diaf t-shirt, dice, die, die in a fire tshirt, Dnd shirt, funny, funny d20 shirt, gamer t-shirt, gamer tee, gamer tshirt, roleplaying game, rpg, rpg game tshirt
Monday, September 28, 2009
Even pixels need to eat! This awesome gaming shirt says "Well Fed" with food (cheese), water and knife and fork icons!


Posted by Geekicorn at 12:52 PM 0 comments  
Labels: cheese, eat, eating, fed, funny, funny gamer tee, funny mmo tshirt, game, gamer shirt, gamer tee, gaming, mmorpg, mmorpg humor, mmorpg t-shirt, rpg, rpg t-shirt, rpg tshirt, well fed t-shirt, well fed tshirt